Let's face it everyone, I like the United Colors of Benetton.
I love them?
adore
them.
Me encanta Benetton, and I was excited to learn that a few minutes walk from my future university campus, in a mall I was in last summer, is a Benetton outlet! Little did I know we actually had them over here!
I don't think it will be as awesome as the one my and my friends visited in Munich a month ago (it was 5 stories tall, you know), but I'm still excited!
Today's outfit was inspired by my faaaaavorite ad photo that they have ever done. It's from the Spring 2008 campaign, and I saw it online, then in an ELLE Canada once at a tire store and promptly tore it out when the attendant wasn't looking...
It lives on my wall now, and I stare longingly at the pastel colours all the time.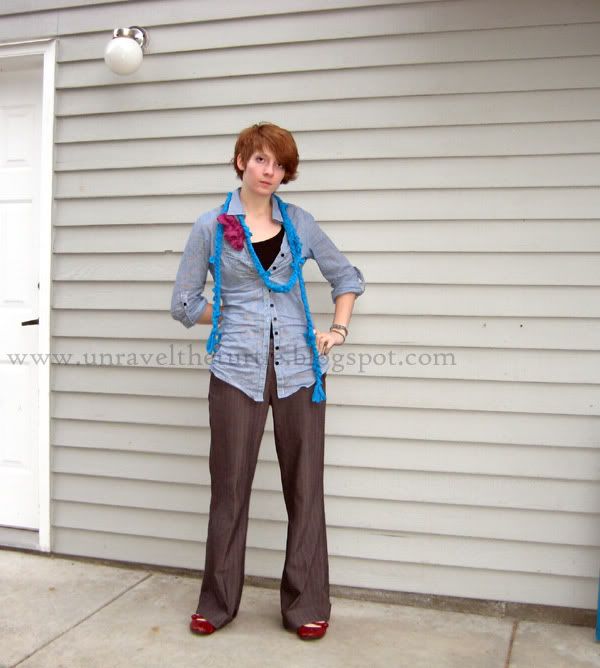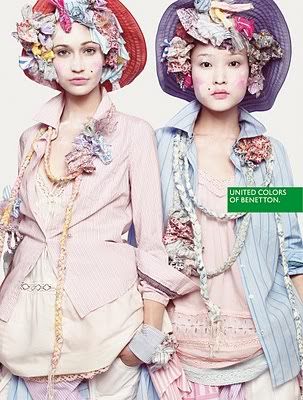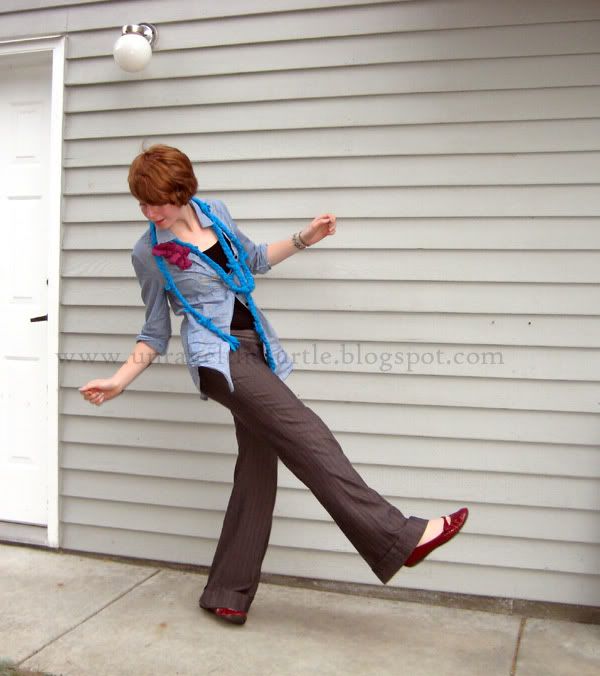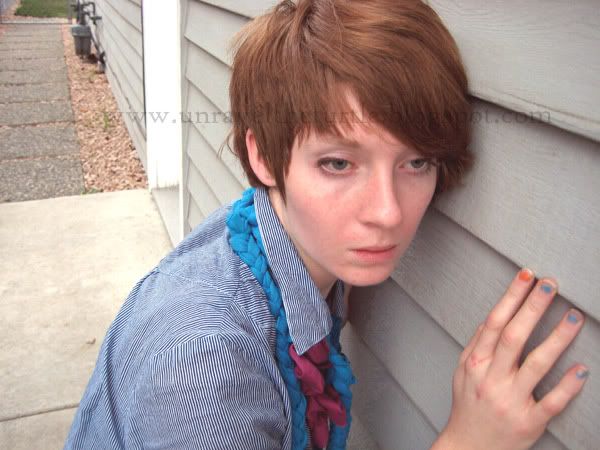 (Suzy Shier top, DIY braid-scarf, DIY flower-like pins, Old Navy pants, American Eagle flats, Bluenotes tank)
Isn't it just a lovely image? Not me...the Benetton one, of course. hah!
For some reason it has always stuck in my mind, ever since I first saw it, and today was my first attempt to channel it.
I need some lighter colours, I think.
Hair cut on Thursday evening! Although I do sort of enjoy whatever whispy thing it's trying to do right now. Can you tell? It reminds me of the twenties.
By the way, I was wondering: What sorts of things would you all like to see on this blog? Do tell!