This is my first day of the year wearing shorts everyone!
Momentous occasion?
Sort of. I don't really like short. (I don't really like knees.)
..It's sort of a love/hate relationship. I used to really dislike my kness, as they are pointy and boney, but I've mostly come to terms with that lately, upon coming to the realization that all of me is pointy and boney. haha.
Anyways, today's outfits features shorts that used to be pants, that I hemmed with thread that felt like dental floss, a nice purple top, and a thrifted cardigan that I am really excited to have!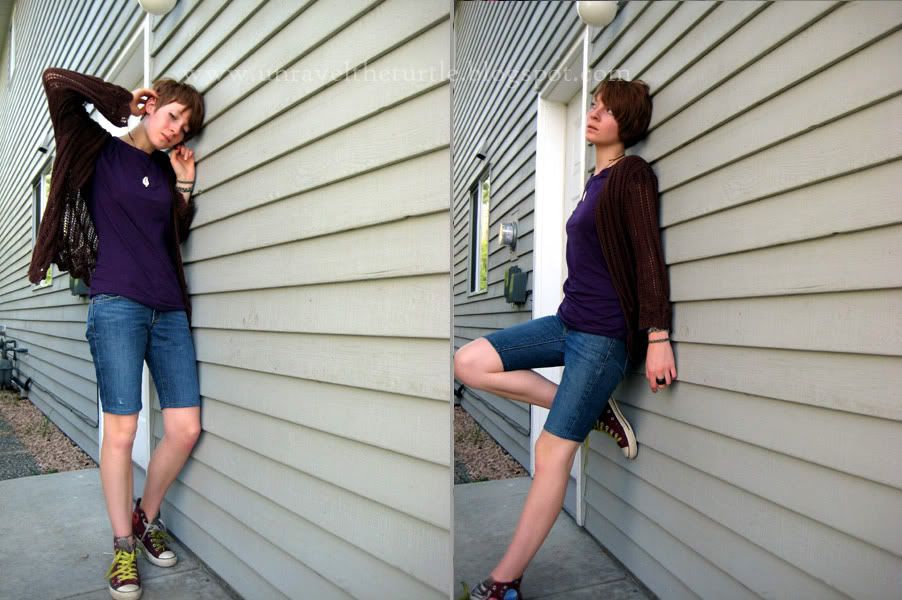 (Thrifted brown cardigan, Suzy Shier top, Old Navy re purposed jean-shorts, Chucks, various wooden jewelery)
Yah! I really love that sweater.
I'm also very excited to show you all my wooden jewelery.
I got both of these in Nelson, and they were handmade by local artists, and the ring actually fits my fingers! And since they are wooden I can wear them (reactions to most metals, don't you know~ )!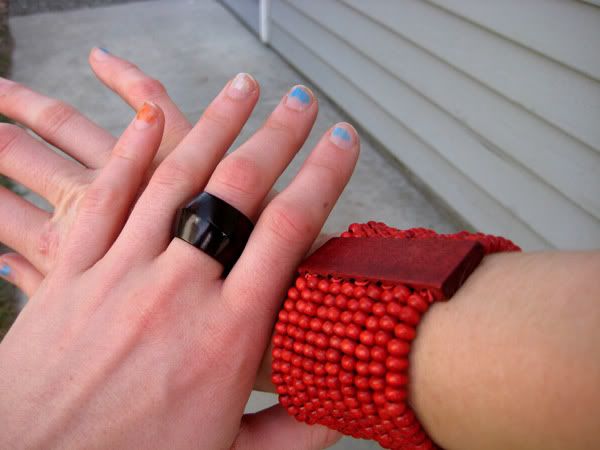 I love them! My friends say I dress like a hippie...haha. Maybe sometimes. At least, it looks like I'm going into Art school.