My town's power consumption dropped by 1% from 8:30-9:30pm last night.
It is kind of sad that that was the best we could do...but I live 'out in the sticks' as its been said where a lot of people just aren't concerned about the planet. It's really a shame.
I turned off my lights though! For one than the one hour even, and my family and I lit candles and played cards by their light for ages~ Did anyone else participate?
(we melted all the candles into nothingness)
Now then! Did anyone watch Project Runway last night? Their challenge was inspired by the elements, and I thought it was brilliant!
This morning when I woke up I noticed it was sort of grey and windy outside.
Therefor: today's outfit was brought to you by the element of Air, with a grey-sky colour theme. (unfortunatly it was sunny out when I took the pictures...and earlier I had been wearing my blue shoes too)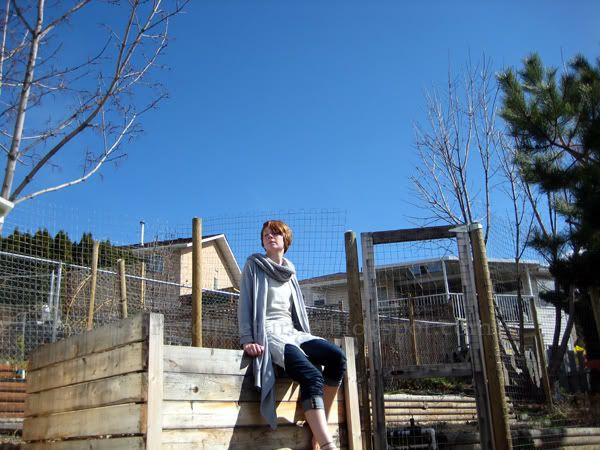 (thifted top, bootlegger sweater, DIY cowl, Old navy jeans)
The lightness of that sweater is so playful I can't help but wearing it all the time!
I really do loving being able to dress with my surroundings. That weather can inspire me enough to seep into my outfits is really something special.
Alright! Tonight, I'm sleeping outside in a tent in the wind...and what could possibly become a storm of some sort. But that's fine with me, because I haven't slept in a tent in over a year and that is a very sad thought indeed! So here are some photos of my brilliant (in use and colour) tent. It's the TARN2 from MEC (Mountain Equipment Co-op) ((which is Canadian, awesome, and the love of my camping life)).
It's a two-person tent! The air matressess woult overlap at the one end, but it's very wide at the top. Two large sleeping bags wide~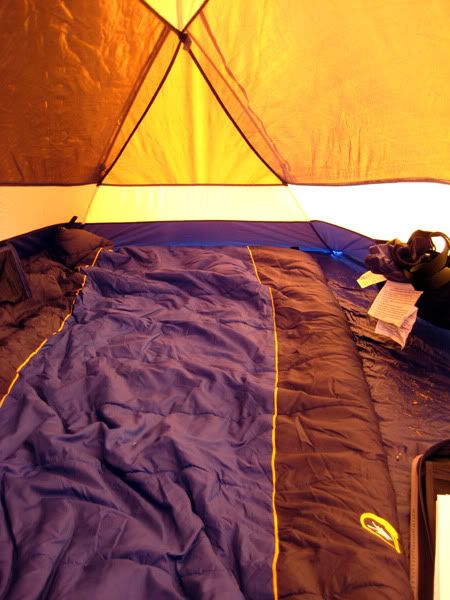 The last picture there is only the bottom half of the tent. It's very..orange inside :D
Lastly this weekend, I purchased some more soap from 'The Soap Company'. I'm looking for a good soap to wash my face with so I purchased three different kinds and will be using each for a week on a trial basis and documenting the results.
I'll have that for you all in three weeks!
Have a brilliant evening!