Points if you can guess who said that quote, and what was he performing in at the time!
The most interesting thing today, I feel, was going to help out at the museum for a few hours with a children's event. I was also staring at this lovely detailed model of a hotel I've got to build...or finish building. (I wasn't the one who stared it).
ack!
Alright, outfit!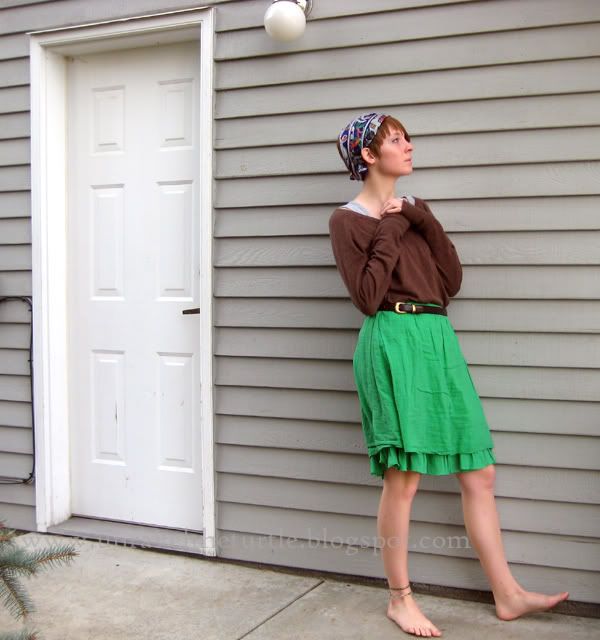 (GAP skirt, Old Navy sweater + tank top, vintage belt, silk scarf from 10,000 Villages)
Even though I looked ready for spring, it really wasn't that warm out at all.
But what did I actually do today that needed many layers?
-drove around and bought kettle-corn (so darn good!)
-bought shoes
-worked on Spanish homework
-went to the museum
Nope! I was inside all day, except for walking around between the things I was entering/leaving.
And the shoes that I bought are delicious! They are the EXACT shade of purple found in the flowers on my prom dress, so they have become my prom shoes.
shucks, I wanted to live in them for a while!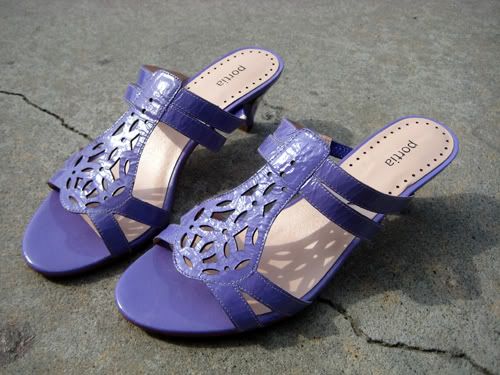 They're by a company by Portia. Apparently I have a low arch and a very low instep, which means there is no bump on the top of my foot compared to some people. These shoes fit my feet perfectly, down to the strap-placement! (says the shoe expert at the awesome store I went to)
I really like the dark stripe that you..can't really see in the pictures, but it's around the top of the heel. It looks like wood, but it isn't. Adds a cool detail to break up all the purple though.
Tada! I'm so pleased to have found shoes that colour!
<3 Have a brilliant day everyone!