I FINALLY WENT THRIFTING!!
Who's proud? I'm darn proud of myself! I got 5 things for less than 20$ and was very, very happy.
Photos of my finds: (prepare for quite the photodump)

($4.00 CAD)


(the details are just wonderful! I swear fairies must have made this top~)




(also $4.00 CAD)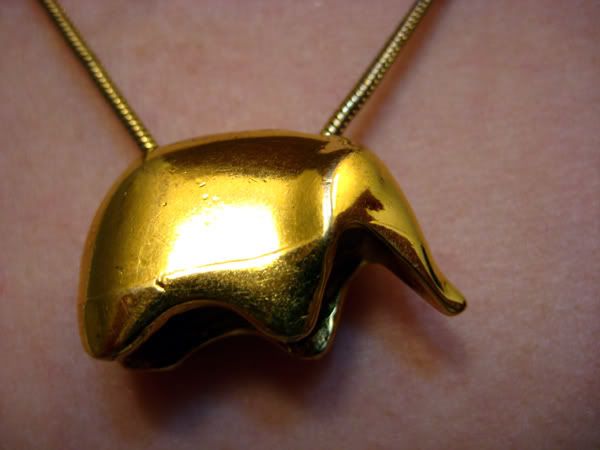 (the most awesome little blobby elephant I could ever want! There is a small flaw in the chain, but the clasp is still good! I'll probably need to get a cord for it though, as metal irritates my skin unless it's gold or silves)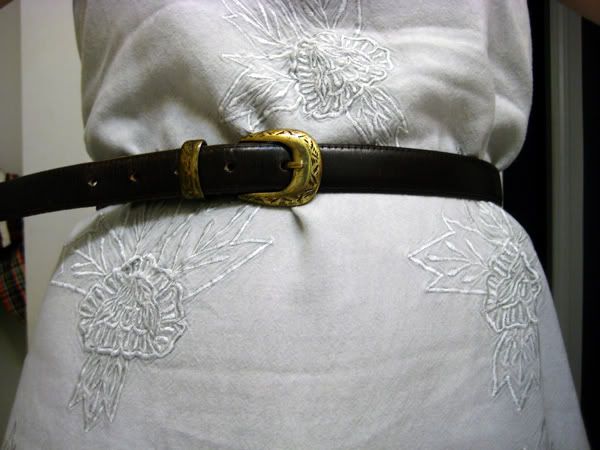 ($1.00 CAD)
(leather, and made in Canada to boot!)


(I really love how worn this thick brass buckle. I felt rustic buying this vintage belt. I now own...two whole belts and both are vintage! yay!)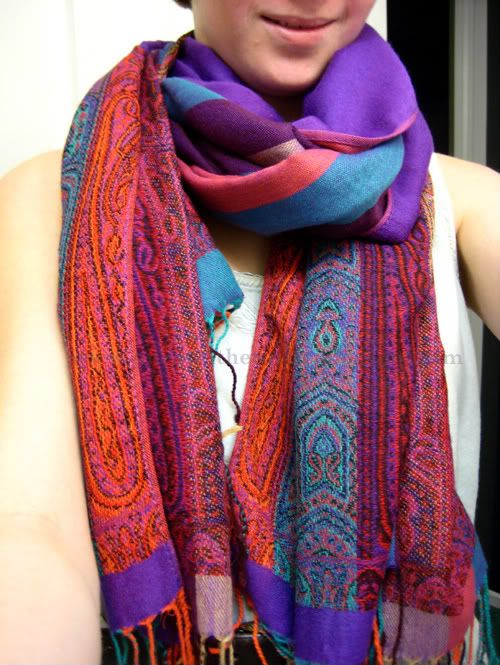 ($4.50 CAD)
(This is totally coming to Europe with me.. IN TWENTY DAYS!!)




($3.00 CAD)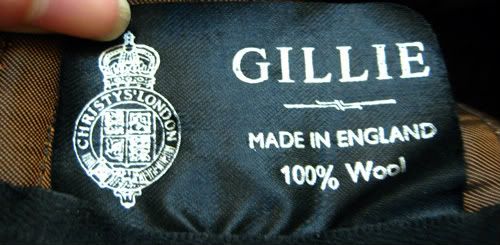 (This hat is actually for a costume for my English Lit project, but after I'm finished with it there, I'll probably wear it around a bit too! For the costume, I've carfully attached yarn inside, without damaging the hat, to make a wig.)
Tada! Those are all the things I purchased today. My friend and I poked around the entire town, and found two very nice little shops on the main street that were very very well priced. (This suprised us)
I really do need to go to go thrifting more often. I think..this was the only time I've ever actually been. -gasp- That's horrid! However, I know that in the coming years as a university student, it will be happening more often that visiting a normal clothing store where 15$ shirts still make me cringe.
Also, if anyone has any idea on the worth of that felt hat there, I just found out that is comes from a pretty high end company...hmm
What did you do on this fine Saturday?