Feb 8th Outfit.
I'm not going to lie folks, I definatly planned this outfit out the night before, and carefully layed it out on the ladder up to my bed so I wouldn't forget to put it all on in the morning. But! I was so pleased with my belt-triumph that I just had to plan an outfit around it.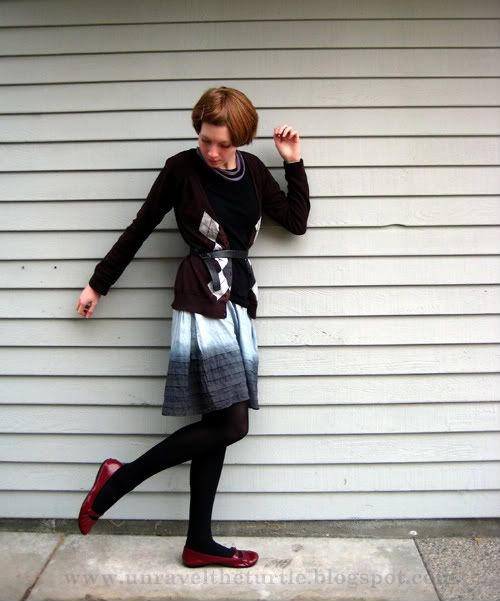 (skirt from Bootlegger, tights, Tommy Hilfiger cardigan, GAP top, cloth scrap necklace, Refashioned vintage belt, American Eagle flats)
That skirt was hauled from the depths of my closet last night especially for this outfit too! It was originally a top from Bootlegger, but one of the little spaggetti straps had broken so it was on sale for 99 cents! How great of a deal is that?! So I removed the straps and turned it into a skirt. However it was an awkward length, so last night I shortened it about 5 inches. You can't see it, but the top bit in pink.
That is the only cardigan I own. How sad! When I eventually have money/end up in Europe soon with extra money for 'food' I'll probably buy more. As I said on the post below...I love sweaters.
Also, I love that wall. It's not mine....but I take pictures there all the time! (I just have to make sure my neighbors aren't home...but I'm sure they wouldn't actually care)
As for the title of this post there are reasons. The older belt had no bucklet attached to it anymore, so I had to make something new to hold it on my waist! Enjoy this photo-explanation of my ramblings: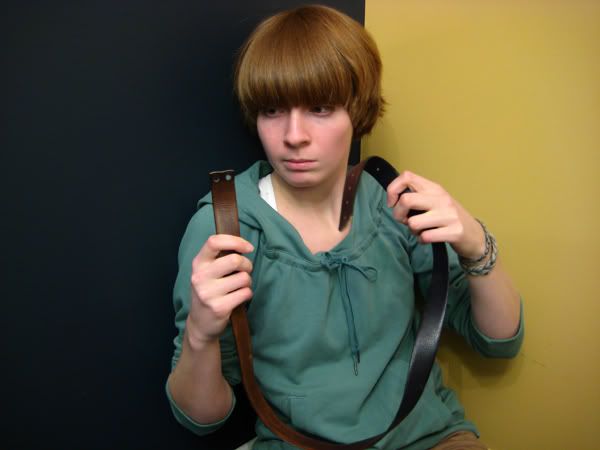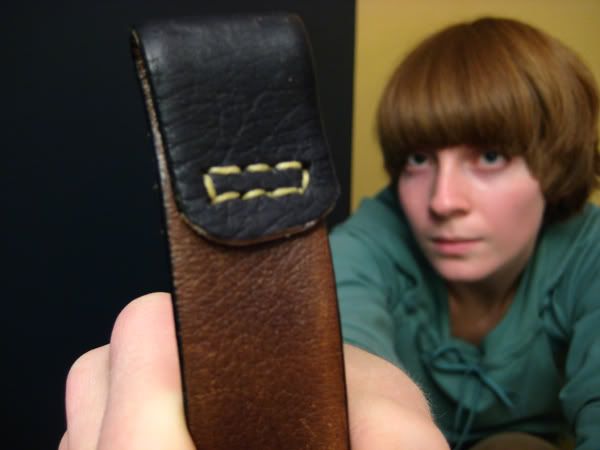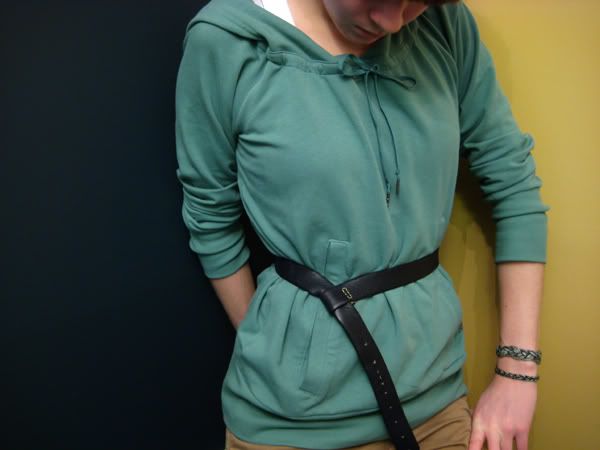 I love the two-toned walls in my house. How awesome were the people that lived here before me, that they put yellow walls with brown/yellow trimmed windows on green carpet, followed by blue walls? I know you can't see the carpet...but..kutos to them!
I hope you've enjoyed this post~ place comment and such! :D
Have a great day!