There is only 3 more Jazz band rehearsals before we're off to an international festival in Idaho. Oh my goodness, I hope we'll be ready!
I know that american bands get really really competitive at the festival...but we're just going for fun!
>>> I just got my Weardrobe to work again. I think I couldn't get into it because of some idiocy of my own...but anyways. It's back online again, in case anyoen is interested to know!<<<
Look Ma! I didn't make a Valentine's Day post! Oh aren't you so proud of me? I was far to busy running around like a decapitated chicken-person getting ready to make a little movie for my Lit class, which I do hope you'll all watch (It's at the bottom of this post!!), as I really really do want feed back on it!
I logged onto my blog for the first time in two days to see all the blogs in my list have new posts! I'm pleased, and totally know what I'm doing this evening!
And without further adue...My Favorite Outfit yet this year!!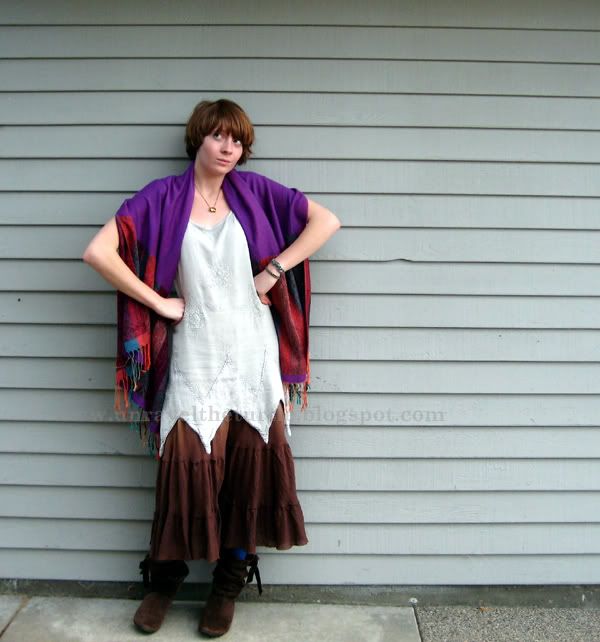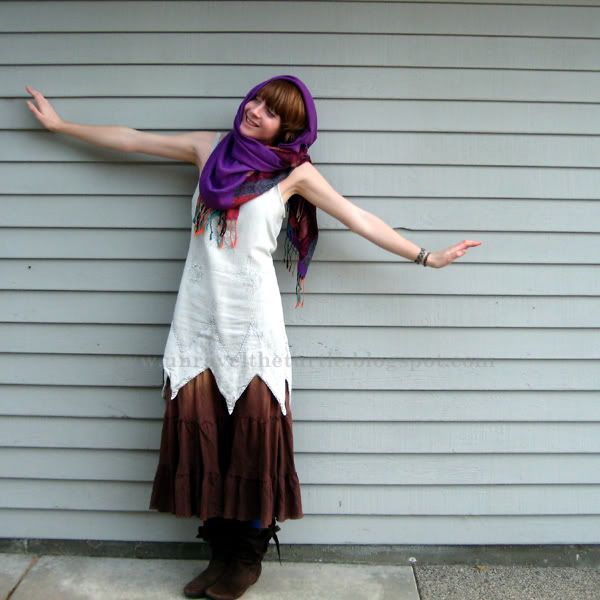 ( thirfted scarf/shirt/necklace, Bluenotes skirt, Tristen tights, ..Italian boots)
I really loved this outfit! I was in the greatest mood all day long, and it made me feel like a gypsy..or a nomadic person or something wonderful like that!
The scarf was positioned like it is in photo 2 up there, all day long and kept me much warmer than I thought! My school is usually freezing cold, so this was a welcome surprise.
(on another note...oh my goodnes, I have 17 followers now! :O That's awesome!)
Um...I didn't really come into the blog-world this evening with anything else in mind than to show you all my favorite outfit of the moment...so here is my English project!
Canterbury Tales Adventure.
Please enjoy!
As always, thank you so much for comments and followings and whatnot! :D