You'll find out about that in just a moment!
Firstly today, I'd like to congradulate Canada on our 5th Gold Medal win in the Vancouver 2010 Olympics Games. We got the medal in Ice-Dance and it is the first time a pair from North America has ever EVER won that event! Heck Yah! Go Canada Go! If it wasn't so darn cold outside again, I'd run around with little flags taped at random all over my body.
-ahem-
In other news, I was planning to wear the outfit from Saturday once again today but when I got up an noticed that the thermometer had dipped down to -1.C AGAIN I decided to wear something a tad..shall we say longer? So it seems to be the season for skirts (to me..suddenly) and I hauled out my favorite skirt of all! I picked it up in Rome at a United Colors of Benetton last march. I have to say I love tht store, and adore every spread I see in magazines by them (and have even cut out and ran away with a few), and was supper excited to find out that there is one about 10 minutes away from my future home! Stoked!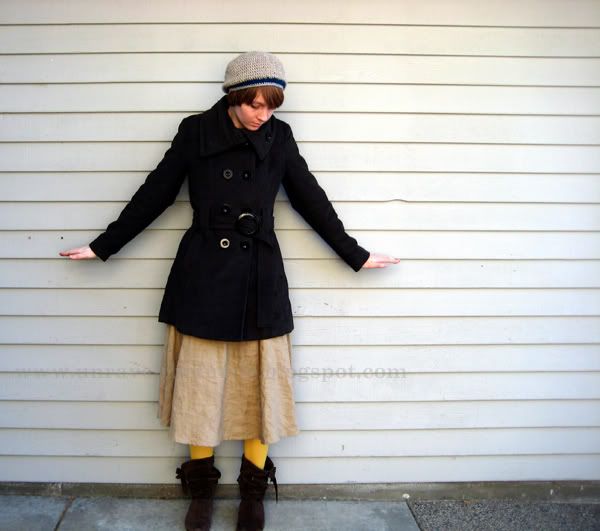 (Benetton skirt, Italian boots, tights?, RioRain top, vintage necklace, Suzy Sheir coat)

And now the explanation for Arha up there.


Tada! I bought a Nerf-Sword! Those things are amazing. You clearly need a sword to survive in my English Lit class you know. My friends and I went on a mission after we finished writting an (easy) exam today to Walmart to find swords. My friend asked the sales rep. in a very serious voice
"Where can we find Nerf Swords? Our English Literature class is very dangerous, and we need to defend ourselves."
It was brilliant! Unfortunatly I didn't have any money on me, so I brought my mother back with me after school and picked one up! Apparently my teacher said we had to name our swords, so I've named mine "Arha, the Eaten One".
Does anyone know what book that is from?! Please say someone knows ><
And today I leave you with two random photos.
The first is not photoshopped, I was playing with the colour accents on my camera and really loved how it turned out.
The second is my beloved kitty cat, King Neptune. He doesn't look too happy with me, but I still love him!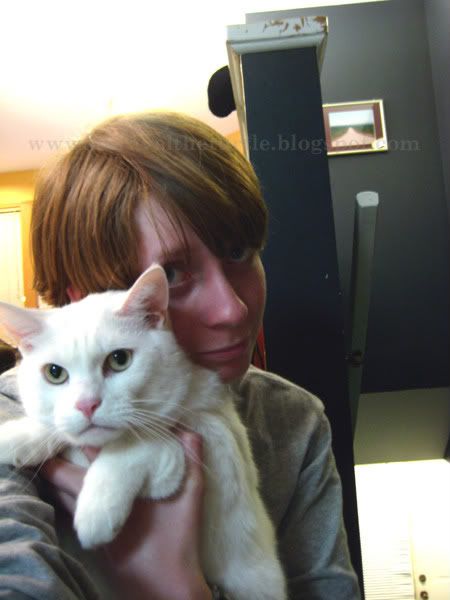 ..I lied, I still have more to say.
-Thank you all for the lovely comments you've been leaving me! Each one brightens my day a little more, and I always look forward to reading them! You guys are wonderful!
-Also, I'm getting my hair cut in a week (ohh big suprise! haha), and since I'm getting tired of it being so thick, I'm taking a nod from the fabulous Varpu of 'Sound and Fashion'...who's hair I not-so-secretly covet. Asymetrical is awesome~ :D
Ciao!