Does this date mean anything to you guys?!
It means nothing to me.
I just wanted to ask~ hehe
Actually today I had cinnamon buns in my English Lit class, which was just wonderful! The teacher made them from scratch for the class, and they had carmel dripping over the tops. sooo good right after jazz band.
I'd like to thank everyone/anyone who went and read my new 'Travel to Moher' story. I know the super-hero thing was very long~
And.. An Outfit post?! My goodness yes! I actually remembered to take a picture of my outfit..um..yesterday, I think it was. Here you are! Clothing!
(old navy top, GAP long sleeve top, old navy trousers, I made the hat, necklace from Tanzania)
In other clothing/crafting news, I tied my large cowl into a knot today. How does it look?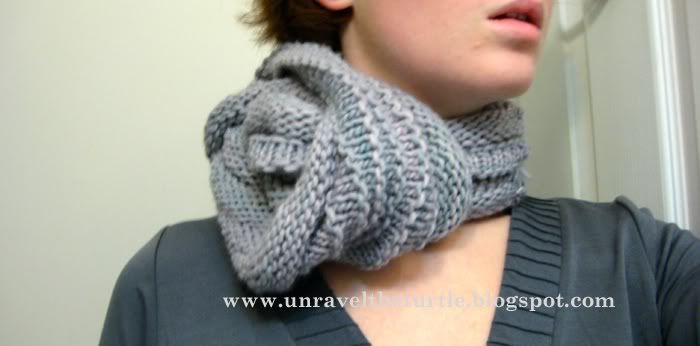 :D
And tonight I leave you with the Gilligan's Island theme song from the very first season. My dad bought the entire series (....a LOT of episodes there) for Christmas, and we are watching them all! Which is what I'm about to go do~ Ciao!