A very good day indeed!
With exams looming dreadfully in just over a week, I actually managed to get through the first chapter of my biology..um...year, today. I wrote out condensed notes with lots of diagrams and taped them to my closet doors. They will soon be joined by 7 other like sets, and then maybe I'll take a picture.
(I appologize for not having taken pictures at the museum where I volunteer yesterday...I was very busy. because painting and drinking tea mean I'm busy right? right.)
But I have had a good Saturday, despite the studying!
The first thing I did today, after eating, was make Egyptian-esque jewlery for a Literacy day even I'm helping out with (with the museum folks). I'll also be making a dress soon too, so I'll keep you all posted on that adventure!
I thought the irregularity of the gold beads helped it look even more ancient.
I also started work on an upper-arm band that will have a set of hieroglyphics etched into it's surface reading
"Isis delivers me from Evil"
because I thought it looked cool~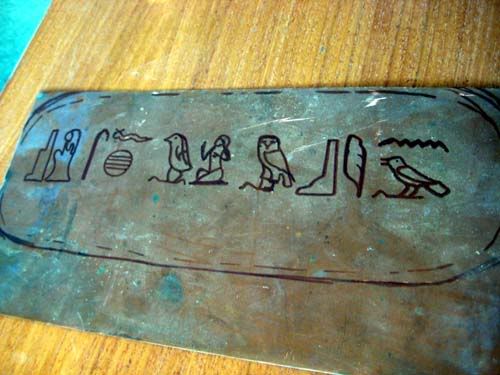 Ah crafting~ I just found out this morning that along with being the much-warshipped mother goddess, Isis was also the goddess of crafts. That news brightened my very sunny day a little bit more. (such that I had to go find some sunglasses)
Nest, I went out into the world to get materials for my dress, and on the way home I stopped at the Bay with my mother to get me a new bag/purse that will be good to haul around Europe with me..
in 48 DAYS!!!! AAAAHHHHHH!! :D
I wanted that one because it was:
A. on sale! the saleswoman didn't think it was still there, because whenever that brand goes on sale they never last more than a day, but loe and behold there it was waiting for me!
B. leather! Nice and sturdy for running around. And would you look at those zippers?! those things are not going to break.
C. like a satchel. I will forever be pretending to be an explorer in the back of my mind when I carry it. ok...the front of my mind..and out loud..
D. possible to use it on Steampunk Day. That's right...I buy things because them remind me of a sub-culture I'm a little love-affair with. tehe!
And lastly today, as in..15 minutes ago or so, I finished my lovely Polar Morn cowl I was making! I love it, and want to inhale it's wool-smelling goodness.
I think I'll wear it as a hood, since from the front you can't tell there is a hole going through it! :D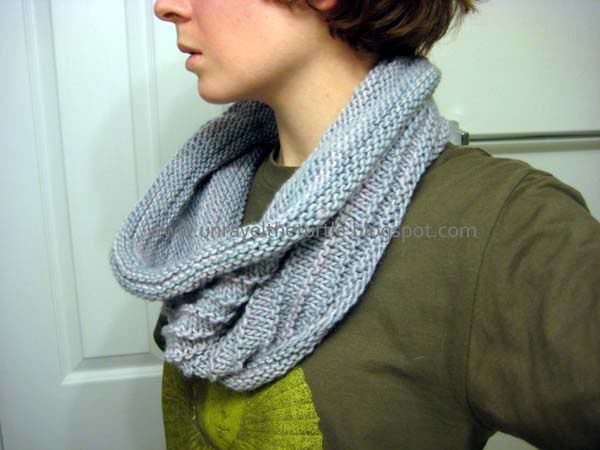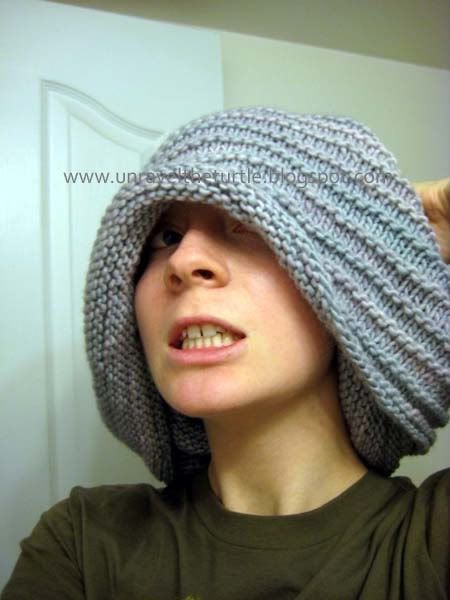 There we are! I wish you all could see the lovely colours in person, they are so light and fine, the camera can't really capture it well.