Arr way up here in the wild north, we travel by way of ice!
These here be mighty ice-boats, which ply the frozen water-ways.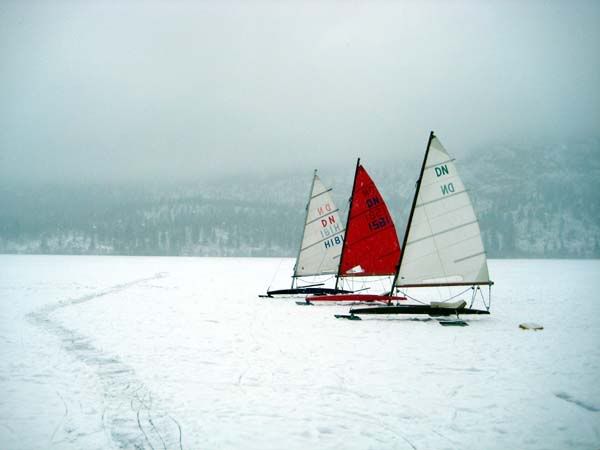 Thar be me brother Brendan, passed out on the ice.
haha alright, enough of that.
Yesterday I casually suggested to a friend that next time I was to go skating I would wear a full suit and top hat to confuse everyone. Needless to say that when my parents said we would be going skating again today, what I was going to wear!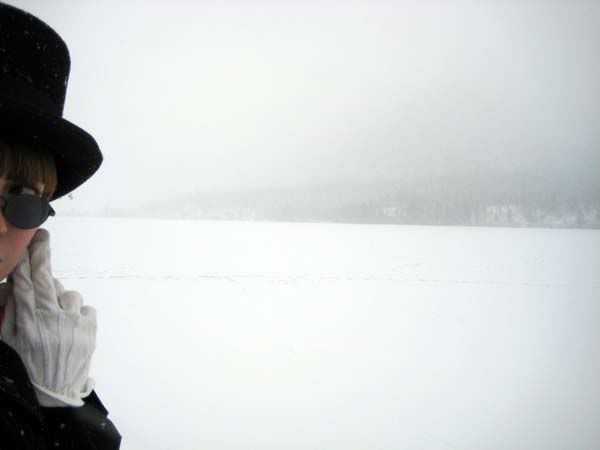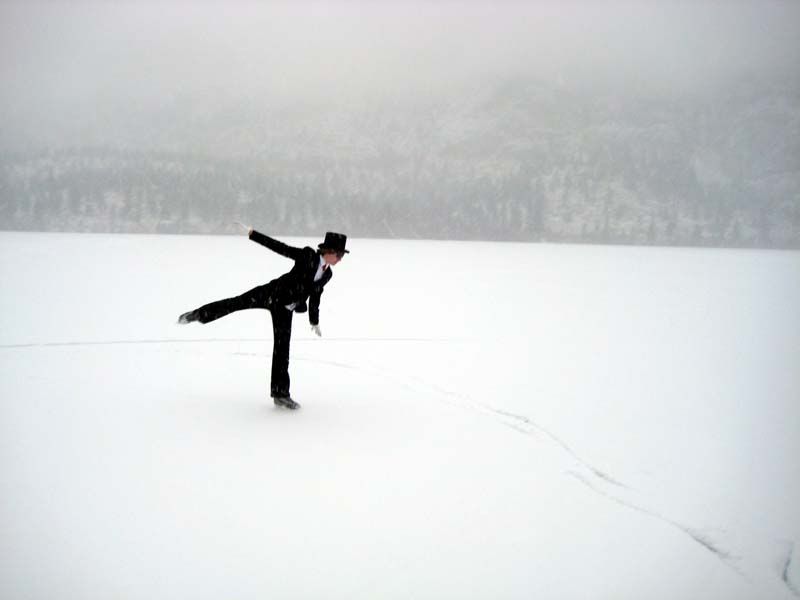 We all know who felt like a secret agent today!
Ahh but the faces of the Hockey players were probably the best. They all stopped their game when I skated by~ hahah