I just saw Tavi's video that she make with the fine ladies of Rodarte and it's wonderful! You should all go hunt it down and watch it right now!
I wish I was that articulate when I was here age...or..now even~ haha.
So today we actually have a pretty nice outfit for once.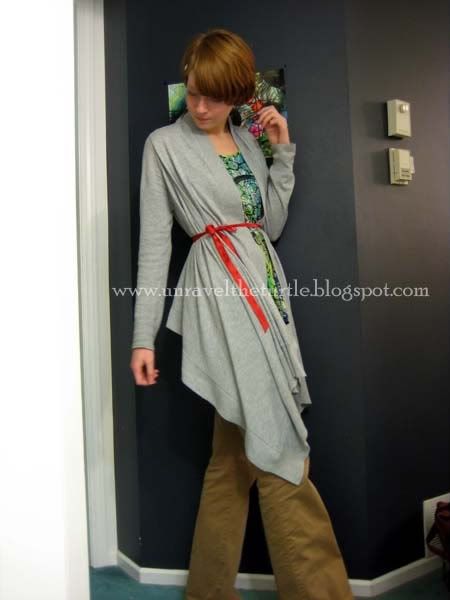 (Bellina top, Bootlegger sweater, GAP pants, American Eagle flats )
The sweater puffed out nicely all around and make me feel like a Christmas present all day long!
I figured that since it was only -8C (and snowing) instead of -13C (and windy) this morning that I should wear something that at least loooooked like I tried slightly.
I also made you all a video the other day! It features this large 'Santa's Toy Bag' my brother made for a skit in his french class, but I thought it looked like a monster, especially after I added that little eyes to it...hehe.
There! only 2 seconds long but it was pretty entertaining! To me at least...when I was making it...two days ago when I probably should have been doing something else! shh.
Christmas gumdrops are a staple in my diet right now! But only the green ones and that ONE red one. I only ate the one red Brendan, I swear! Honest! We always have a bowl of holiday candies around the house when a holidy actually does rear it's head. My favorite = Valintine's Day.
Not because I actually like the day, so much as I could eat a bathtub full of cinnimon-hearts and still not be sick of them.
On another note I have a huge math test tomorrow, and a huge Biology test! Ack! If I don't die of heart-faliure during the math test, I'll post again tomorrow! :D