That is a word I can actually not spell. Wed. I'll spell it in short form forever, I'm fairly sure.
(shhh..It took me..at least 4 years to learn how to spell Neighbor) I'm a terrible speller! Thank goodness for spell check!
I know i'm posting this on thursday..but shh.
I didn't have the pictures up yesterday!
This is my pretty cool outfit from yesterday~ I was quite pleased with it. It felt just right for hanging around a museum all afterroon reading ancient newspapers to try and gleem out facts about the Canadian Navy in WWII. Hard stuff, let me say.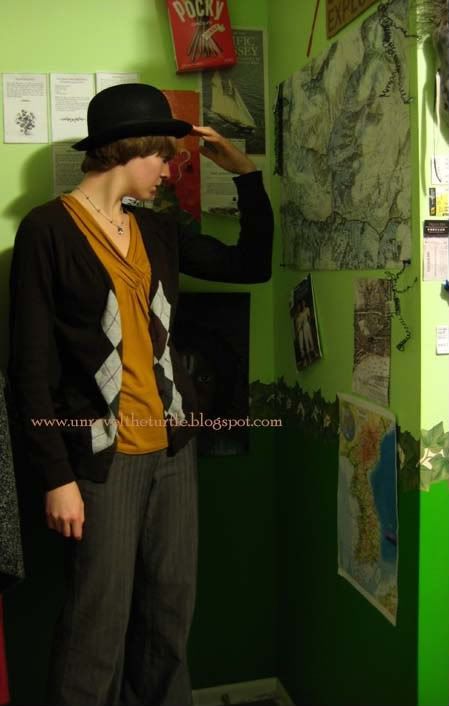 ( RW&CO. top, Tommy Hilfiger cardigan, Old Navy slacks, Handmade necklace, bowler hat )
I'm looking at a map of Mt.Everest! My room is pretty awesome, guys, pretty awesome indeed.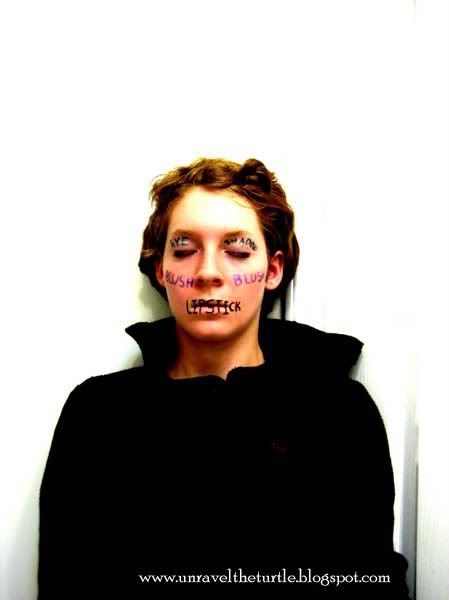 I had some deep meaning behind the writing of the types of makeup where you would put them...but I lost it just as I went to type. If anyone wants to gleem the meaning back out again, please do!
Word of the day.. Gleem! I'm probably spelling it wrong!
Yay!