But today was pretty darn awesome too!
Mostly..the after school part.
I got to the museum I volunteer at twice a week at about 3:30pm, and everyone was running around frantically. You see, we're opening an exhibit tomorrow afternoon about the Year of Astronomy. There are various displays about the study of the stars over the agees and a few people in costume.
Me!
I'm totally in costume! I get to be a Mayan Astronomer and leap out from behind the giant Mayan Long-count calendar that the other students working there made and contradict everyone who dares to say that the calender 'predicts' the end of the world! It doesn't. I could rant on here. ohhhhh I could, I could. But I'll save you all the pain of having to listen..er...read all that jazz.
Unless you want me too! I don't know if any of you believe is that 'World ending in 2012 because the Mayan Calendar says so' stuff...but..I'll say this on the subject, before stomping off in a huff;
"How can a circle end?"
Thank you!
And now some photos of what I came up with in the span of an hour, of what a mayan priest might wear!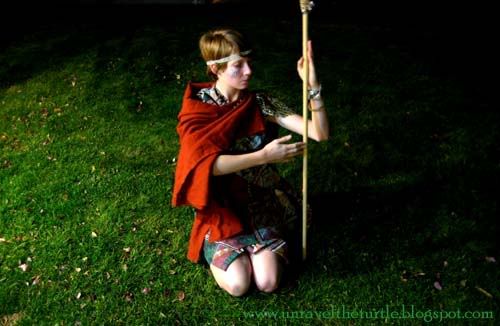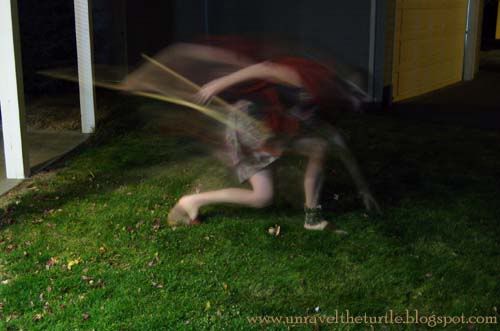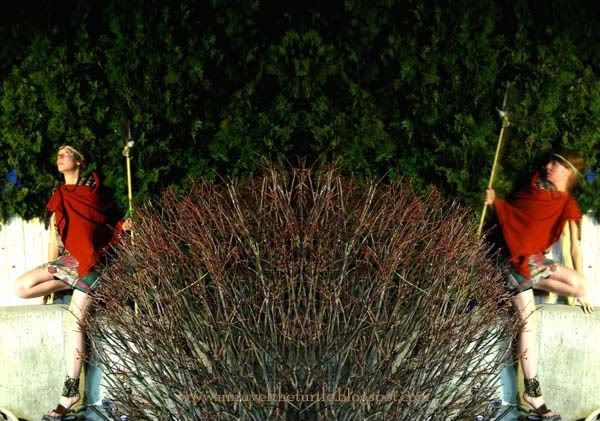 I'll try to take pictures tomorrow too!
Thanks for reading!