Has anyone seen that cold-medicine commerial? I love the song!
The trumpets must have mutes, which is fantastic.
Today I went for a walk with my family at White Lake. (pst! It's not really a lake)
..Alright, it's more of a salt-flat. That to get near, you have to find a surdy, thick post and force it under the barbed wire fence and crawl under...
-cough-
It's pretty though!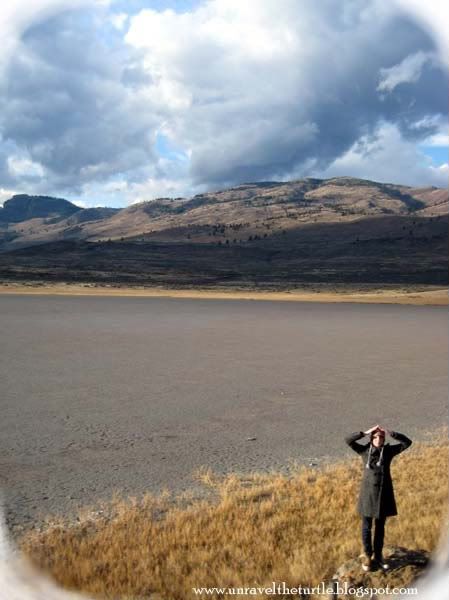 My brother took that picture. See how I'm a triangle? I'm a strong shape in this image! haha
The other cool thing that happened in my day of no school (thank you November 11th!) Was that my parents bought me shoes! Happy Day!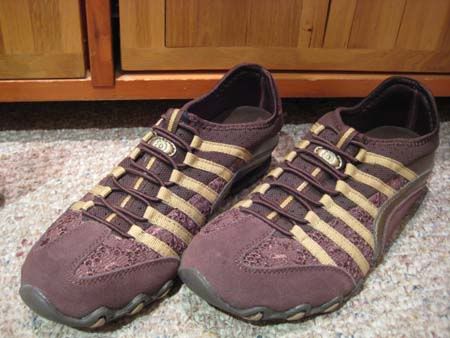 2 pairs of 60$! Who can pass that up? I really only wanted the black ones, but they were like "Oh you may as well pick out another pair! Something practical though, ok?"
D: What's not practical about heels?
...alright, a lot. I like the runners though! They actually have support in them unlike most of the other shoes I currently own.
I think I'll wear those shoes of Friday, when I go to the museum again (and secretly bring my camera thing time to get some pictures of old things from the 1939 newspapers I'm looking at! There are lots of hat commercials!
Also today, I made a video-tutorial about book binding, but youtube isn't letting me post movies over 10minutes long, so I've got ot figure out what I can cut before showing you all! Stay tuned!
I'll end today's ramble with another picture of my hamster Brutus (Brutums!), and the I'm off to make popcorn. Ciao!