Doodles from Biology Class!
My Bio teacher drew that shark that looks really scary and 2D in the bottom corner there, and then my friend and I drew the rest (and I painted them at home while I wasn't doing homework). What goes on it my head? Some days even i don't know for sure...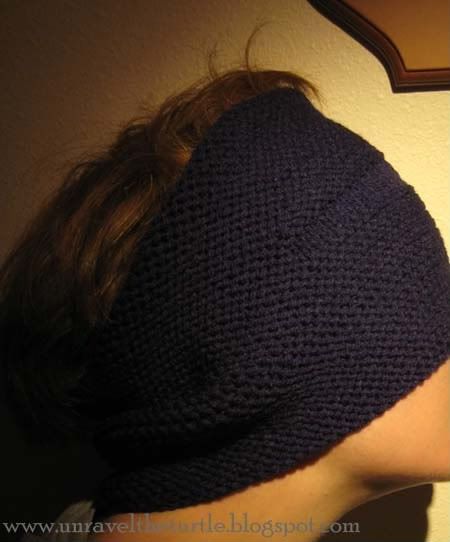 This is another tube-scarf for my friend's birthday present. I thought that even though it looks exactly like the other one, but blue...I'd still take a picture.
( Tristan blue tights, Gap Skirt, Italian Suede boots, Suzy Shier Coat )
That is what I was wearing yesterday! Yay blue tights! Colour is wonderful!
And now, for the most important item of the post...
I got a haircut!!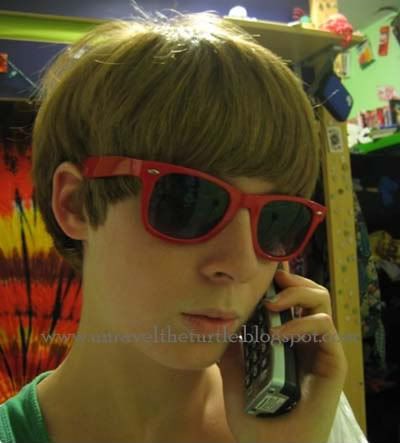 It's getting rounder and rounder as I go along, but today I finally got some straight, blunt bangs, which I adore to peices~ I was actually on the phone when I decided to take a picture..I'm just just making stabs at posing. :D
(and yes Dekar, we do now have matching sunglasses! Strange how that happened, because I didn't buy these ones.)