I just can't help the lame titles! Aaaah well, I'm (not! ) sick. (I don't agree with myself...by body says I'm sick, but I choose it ignore it) shhh....
True to this being half a Crafting blog, I made another hat!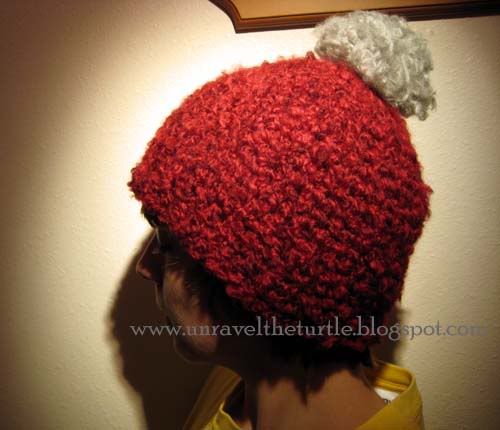 Tada! That yarn is just horrible to work with! The end result is wonderful and soft and fluffy, but I really hate using the stuff! This hat was crochetted with a size 10 hook, and notice the pompom! haha~ That's the exact one from my tutoral. My pay for this hat? The remainder of the ball of wool...haha
What I wore!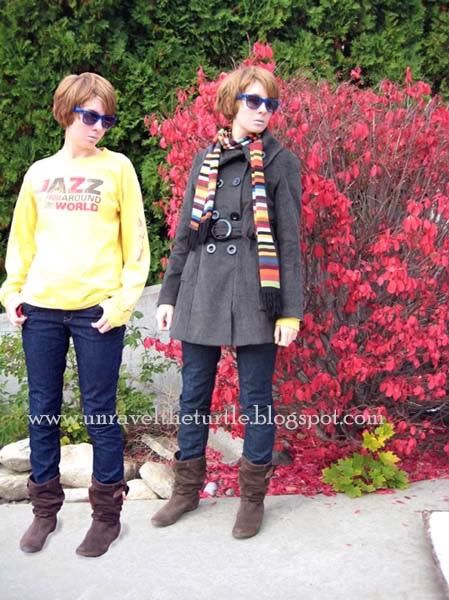 (Shirt from Moscow International Jazz Festival, Suzy Shir coat, favorite scarf, Italian suede boots, Old Navy dark wash skinny jeans )
Yes! I can stand beside myself! haha. So this outfit fit in with me feeling crappy today. My favorite long-sleeved shirt, my favorite boot, and my favorite scarf...I spend the whole day with a headache.yup. I'm griping! Sorry!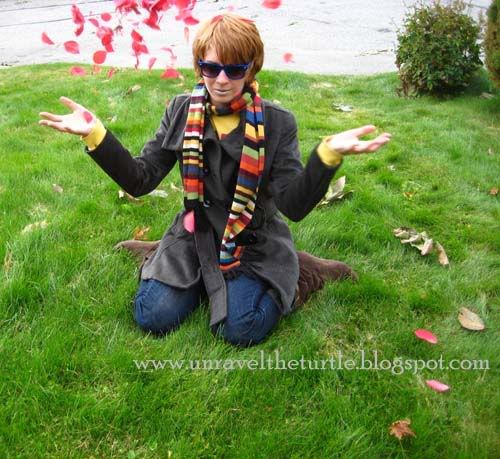 Magic! It's fall everyone! Those are leaves, not rose bits! haha. And if your wondering something, I coloured my lips silver for these pictures with an eyeliner pencil and it was kind of hard to get off!
On a cool note though, I might het to play back-up trumpet with a band at some point in the near future! The band is recording a CD and apparently need some brass in one of the songs or something. I hope it happens, I'd love to be able to post a youtube clip of a song and say 'Hey! That's me! Hear it??!!" Grand fun indeed!
And now for your viewing pleasure, my cat.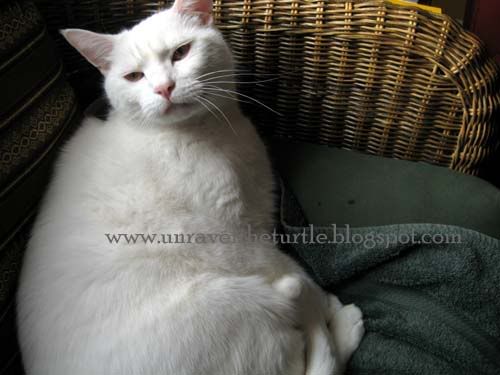 <3
P.S. It may or may not look like I only have one pair of tall boots. This is because I
do
only have one pair of tall boots. Darn.