I just realized, from talking to my friends and various people at school, how little people out there know how to make pompoms! I, not wanting to do any more math homework at the moment, decided to make a video tutorial for everyone~ I'm currently wearing my pompom on my head like a fluffy...fluffy thing.
I hope you all enjoy it! (If anyone makes one, I'd love to see!)
Yay! :D My turtle-mascot made a 4 second apperence at the beginning...did you see him? The Song at the beginning is Super Junior's 'Twins' I think..? I've totally forgotten the name! D:
Alright! Ways to wear the puffy little pompom!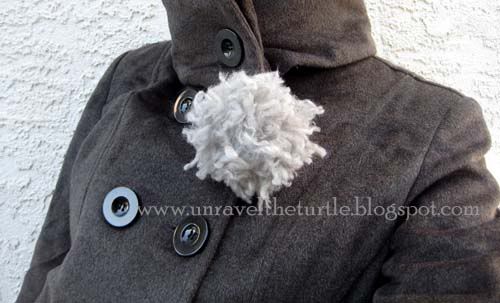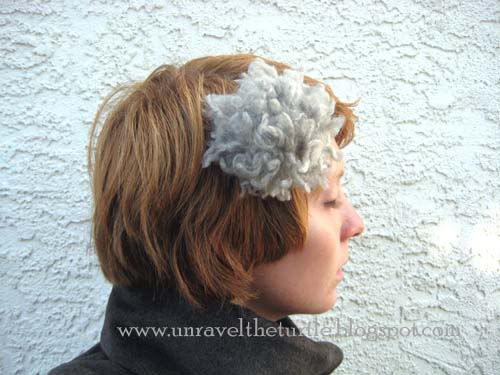 If you put it on your head, you can't even feel it, the thing is so light! I mean, I can tell I'm wearing a bobbypin, but not pompom too~ I kind of want one as a ring now! (I just sort of balanced it there in the picture...but it would make a cool ring!)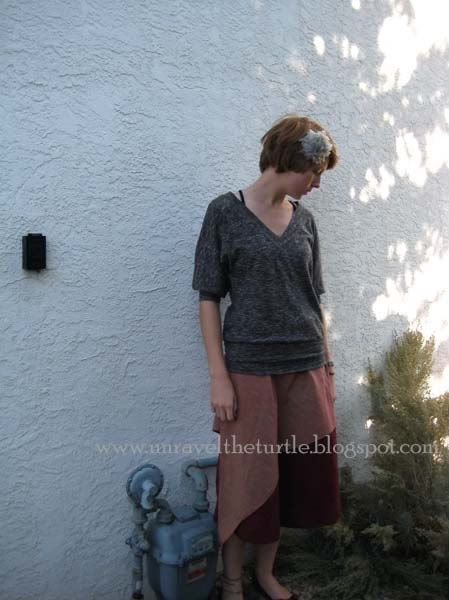 ( Bluenotes Black tanktop, Dynamite grey 3/4 sleeve sweater, Handmade skirt, DIY PomPom, American Eagle red flats )
And there is my excited outfit today, that no one gets to see because I'm stuck home doing homework all day long! whee...at least i won't (?!) fail math. That skirt was made in Nepal, and I got it from one of those FreeTrade stores. It's red, but has green and black in it as well if you look very very closely at the weaving. I love the giant triangles it forms! (front and back!) Annoyingly though, it has a tie in the front that usually make silly bumps in my shirts, but since that sweater is very loose you can't really tell. I'm pleased!
Have a happy Thanksgiving Everyone!