Yikes! How exciting! ((for fashion minded people who don't mind their books laying in puddles upon the bathroom floor, the clothing is located at the bottom of this post! :D )) Though personally I think it's horrible to want to keep one's books in soggy puddles, but to each his/her own.
Today I bring you a photo DIY because a video would have taken an hour to make, and jsut as long for you all to watch. The idea from this came from my pile of CRAFT: magazines which were sitting around my room. I made a rack for them last summer out of one coat hanger and some yarn. Recently, the pile of archie comics in my bathroom was getting rather out of hand, and I decided to try and use 2 hangers to make a larger rack to keep them from falling onto the floor.
SO! So start with, you'll need:
- 2 Metal Coat hangers
- some colours of yarn
-Strong (STRONG) wire cutters/pliers
-picture hooks/nails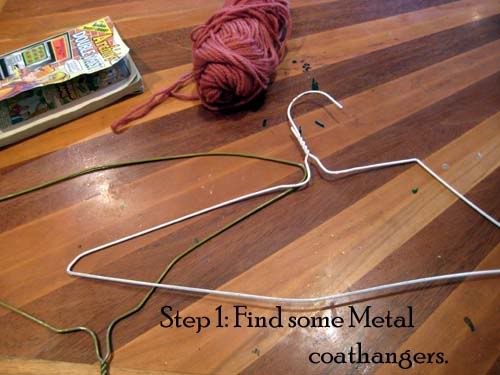 If you want to pick and choose your coat hangers, you can get them with the same colour of wire...but I just grabbed 2 at random.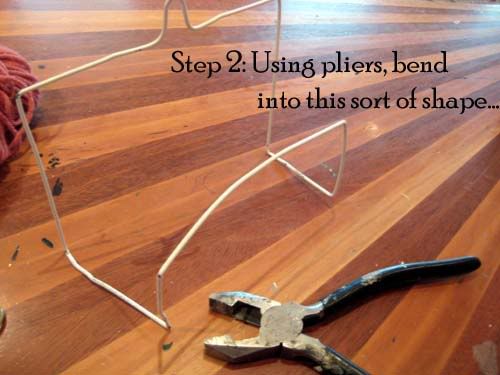 As you can see, those are some pretty Hefty pliers! They really do need to be strong in order to bend the coat hangers, and give it a sharpe, clean angle on all the corners. The lip folded up at the front of the hanger is about 1/2, maybe 3/4 the height of the back.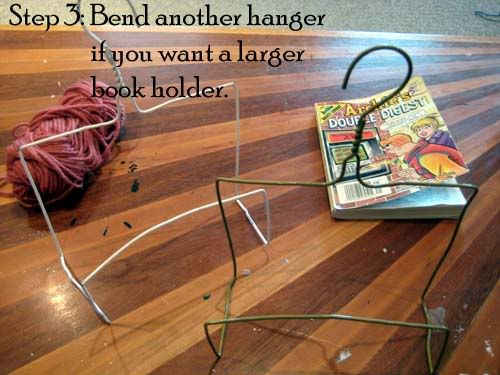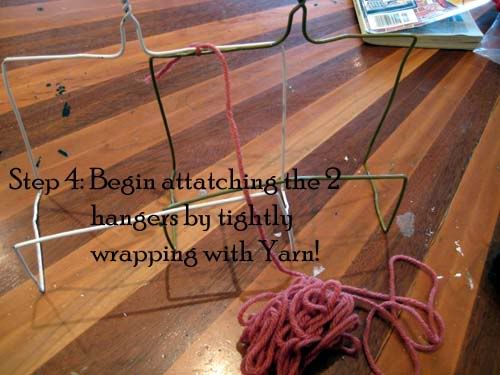 It took a lot of wrapping, and stretching of the yarn to keep the two different coat hangers from moving around.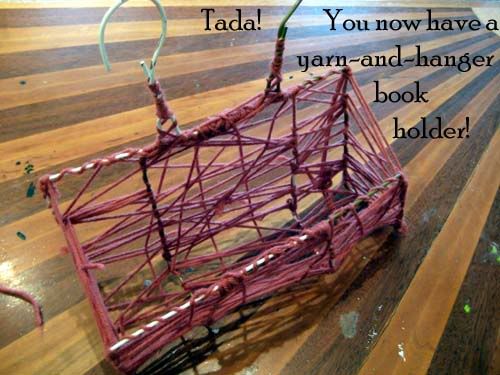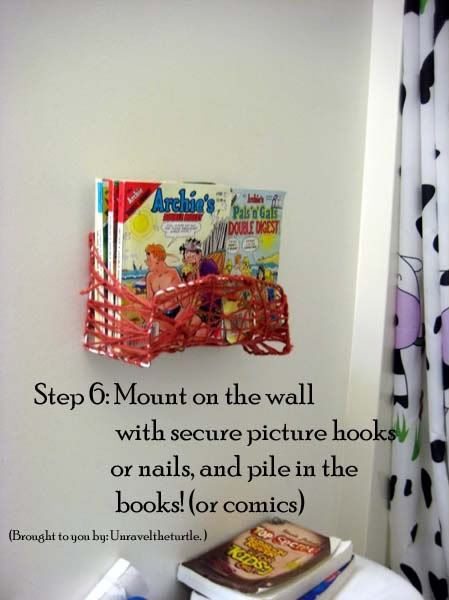 Ha....so funny story here. As I was going to hang it up, I was trying to bend the hook shape at the tope so that it sat closer to the wall, and it snapped off! I had to snap the other side off too, and hang them by the opening just below the twisted part of the neck of the hanger. Still works though! (might even look better without the top part~) You should certainly all use a prettier yarn thatn I did! Bla..salmon coloured..how did I end up with that?!
Alright! Clothing! Well, my dad father returned from Asia today, and he brought my brother and I some clothing!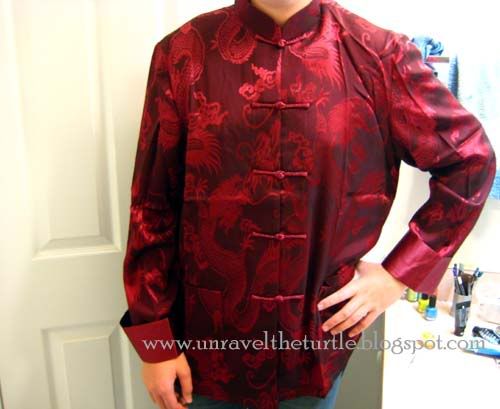 My brother got this fantastic Chinese men's shirt, with shiny dragons enbroidered on it. It's a XXXL ! That goes to show how different the sizes are over there...he's not nearly that big in our sizes.
And for me, a Chinese-style top. It's actually cotton, and feels more like a tee-shirt but you can't tell at all in these photos! I'm totally wearing it to school on...Tuesday. haha. It's a size L, and I think the brand on the tag says 'Charms'.
And another thing! I went to a Vintage store in town today called 'Vintage & Vogue' to scout out possible prom dresses, but I forgot my camera! How dare I. I did find a lovely 1950's tea green dress, with a full skirt of tulle, and a lace aplique bodice. So pretty!
Have a good Weekend! (sorry for this huge post! )
Also, If anyone makes one, again, I'd love to see!
And everyone's comments have been just fantastic! Thanks for taking the time to comment ^^