So many other bloggers that I've looked at recently are still wearing things above there knees, while I sit here in some gloves and a sweater...and then it dawned on me that I live way farther north than most people! haha...That would make sense.
The weather I got where I was able to wear nice skirts without boiling or freezing to death was about 2 days. That's right people...it's going to be -6C tonight! D:
Regardless of my inability to wear pretty stockings without freezing to death, here is what I actually did wear today!
(Garage white lace tanktop, burgandy shirt..unknown.., Old Vanvy Dark wash jeans, Handmade boots from Florence, Old Navy yellow sweater, DIY armwarmers, DIY knitted tube-scarf)
+ a back pack...since I was..you know...going to school. Like everyone should! :o
And lets face facts. It probably seems like I only have jeans from Old Navy. Well...this face is quite true! I have 4 pairs...haha
Anyways! on with the day!
This here, below, is an printing press! It's pretty great, and I'm going to show everyone the print I made of my friend and me today!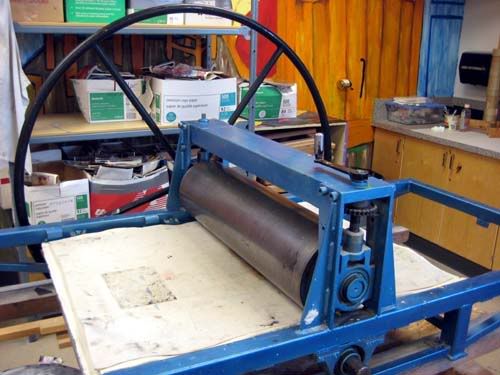 (note the bone going RIGHT THROUGH my picture! haha )
I'm pretty proud of that print, I really wasn't expecting it to come out that well!
I don't have to much more to say about it really...It's an..'artist's proof'~
But this is my awesome watercolour+ink painting that I did for the last 2 weeks! It's of American harp player Joanna Newsom (we had to pick someone in the music industry to paint, and I think she's got a very lyrical and flowing image about her).
It turned out fantasticly! I really want to take it home, but it has to go on display someplace in the school. poo. Ah well! You know why it's an 'ah well' situation? WELL!
...I got a new coat! That's why!
( Suzy Shier coat, ..Canon SD1000 ELPH )
I really adore this coat! It's such a nice shade of grey, without any bumps on the shoulders, and it was on sale! $52! Who knew there were such awesome sales on Thanksgiving weekend? ..probably everyone but me, actually.
BONUS! (geez this is a long post! sorry! I've not posted in a few days! math is trying to kill me...really)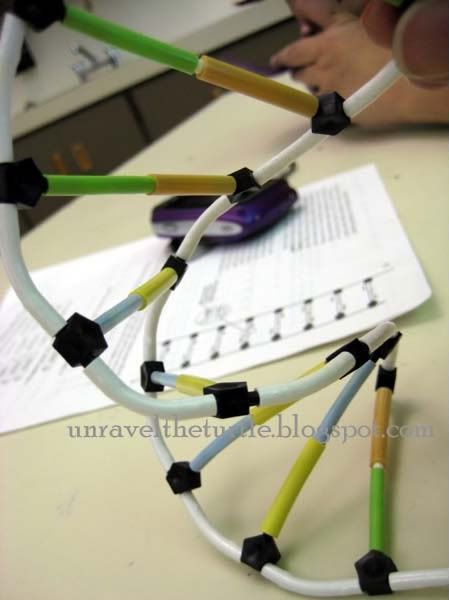 This is what I did in Biology class today! We built DNA! haha
Have a good thanksgiving everyone!