So I decided to enter the Weardrobe.com contest, which is based on Coco Chanel. The point was to create a look based off her black and white style. So...here is my inturpetation of that task! It involved the table, and the very hot light fixture.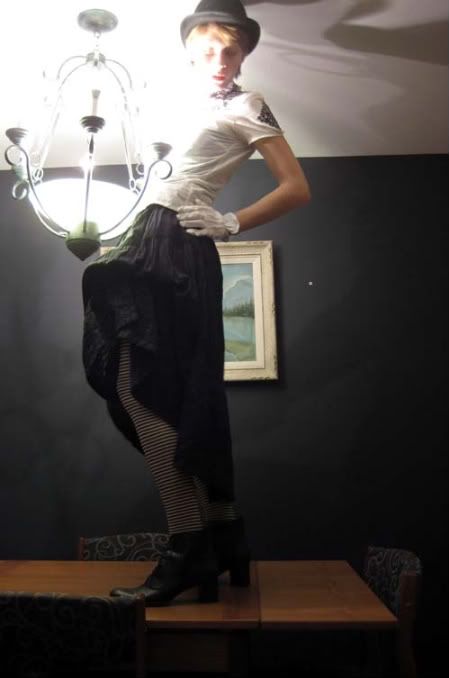 ( Bluenotes Black tanktop, Tristan blouse, Old Navy black skirt, striped tights; unknown, boots; forgotten, Costume gloves and bowlar hat )
The prize is 2 tickets to see "Coco Avant Chanel", which I really do want to see!