After reading the fine blog at [ http://www.luxirare.com/ ], I decided that it would be a brilliant idea if I was to try and make my own potato chips! Not that I actually have any experience in this sort of thing, and I really am not a very good cook...but those things beside..I adore Potatoes! <3
So..This was only a test, so I just used one potato.
the potato was then sliced up on one of those things you use to slice carrots. Or maybe you don't? I don't know...
Anyways, I took the cliced peices and layed them out on the cookie trays, addoring them with various spices (and some sugar) along the way.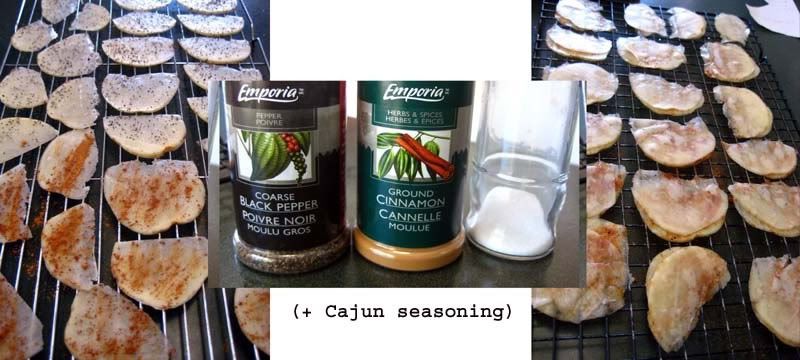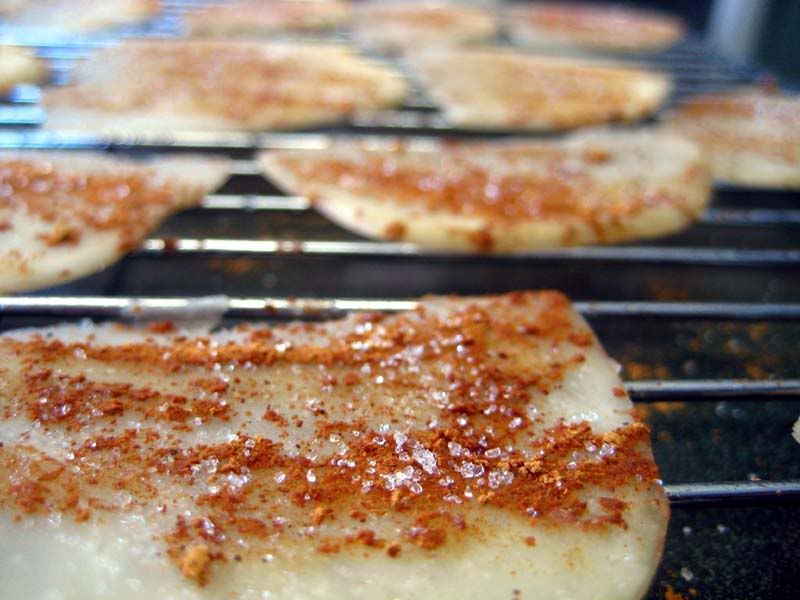 And popped them into the convection oven on 250.F for 42 minutes~ I mean, it's the answer, right? to everything...?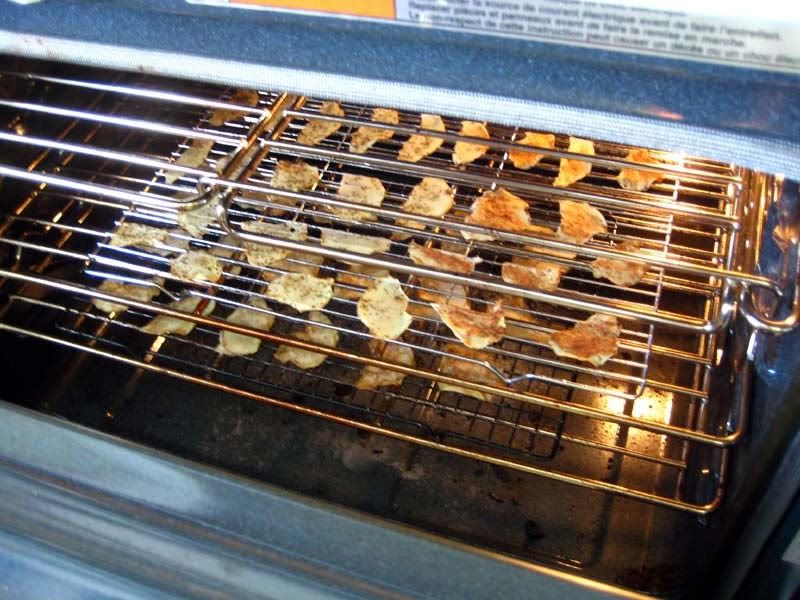 So after 42 minutes baking away in there (I tried to get a picture, but my camera fogged up on me ), They were removed to cool for about 3 minutes, then placed happily into a bowl, photographed, and eaten with gusto!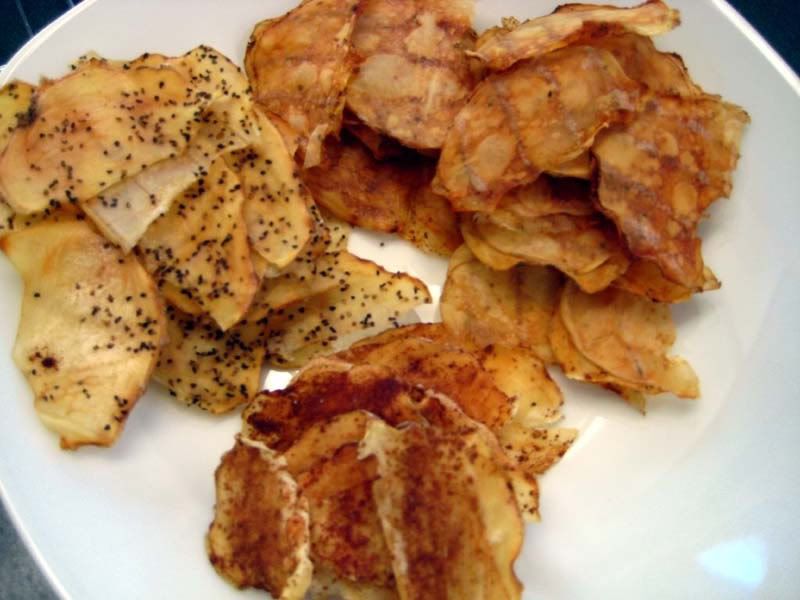 Hurray!!
My favorite were the double layered ones, with cajon seasoning in the middle (the biggest pile of all, in the bowl there) They were quite wonderful, but I had to drink a lot of milk while eating them as they
were
quite spicy!
I'll get some more interesting clothing photos soon, I swear! I'm just..more interested in food at the moment! :D
Have a lovely day!