It's Monday...fancy that, huh? I wasn't made aware of this fact until...a few hours ago. haha.
Today I worked after a wonderful day off, and got my cheque and went to the library.. (and have a 3.04$ fine because I was hording Scott Pilgrim for ages in my room~ :D )
I really don't like working. I'd much rather sir around all day long dreaming up things to make, and stuff to buy that I really don't need but I will end up owning anyways!
Anyways indeed. Here are my pictures of the odd shirt I got my hands on yesterday. I'm still not sure what sort of shape it's supposed to lend to me, but I suppose I could be a pyramid now? Regardless..I love the pattern. err... patterns?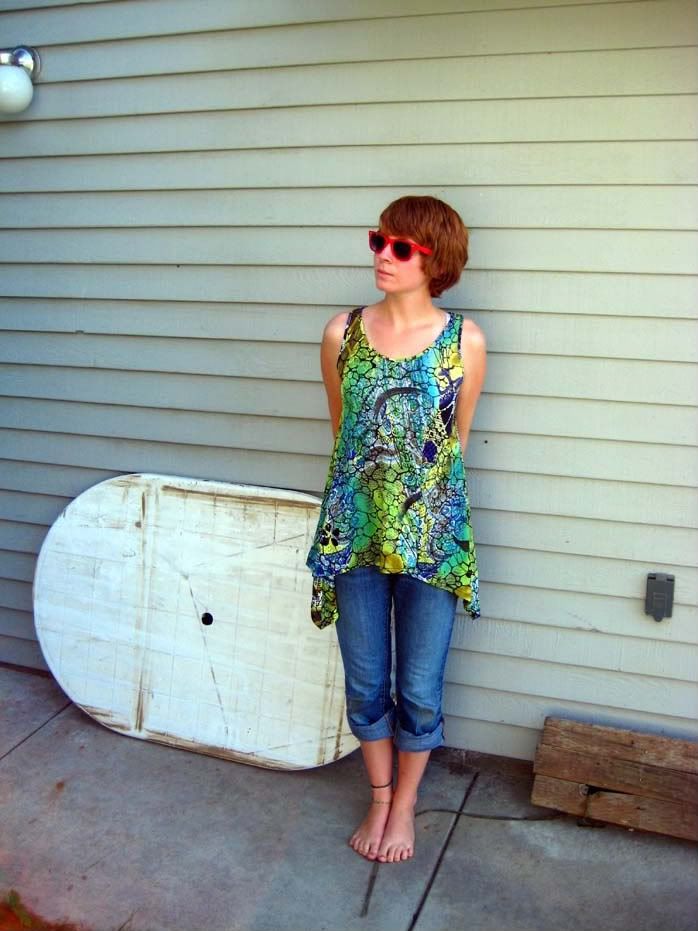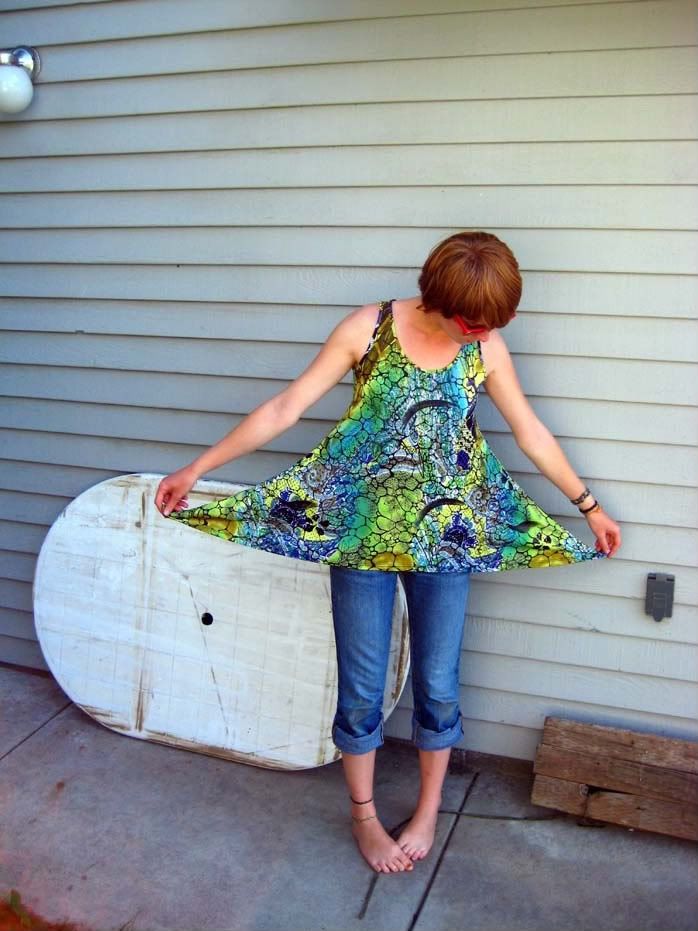 Tada! In the same store yesterday (Winners, ha) I tried on these interesting Michael Kors heels. I actually quite liked them...against all odds. Too bad I'm poor!
Lovely? I think so! The heel sits a bit farther back than I would have expected, and it added some interest to the shoes, at the very least. (I'm just glad it was chunky..I kill myself walking in pointy heels)
Gonig shopping on Saturday! I think my mom is buying~ haha